Planning Your Fredericksburg Wedding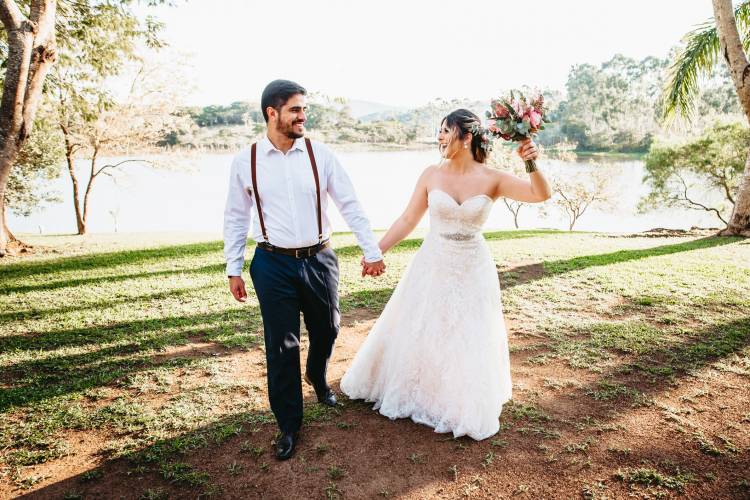 Fredericksburg makes for the perfect wedding destination and there's no surprise why. The Hill Country provides stunning scenery, picturesque wedding venues, and local charm to make your special day, one to remember.
There is so much that goes into planning a wedding, from choosing the flower arrangements to the wedding venue, it's all about making your visions come true. To do that you'll need to find wedding vendors that align with what you're envisioning for your big day. Tying the knot can be a stressful event, but we're here to help you find the best Fredericksburg wedding vendors so that you can enjoy the next big chapter in your life!
Fredericksburg Wedding Venues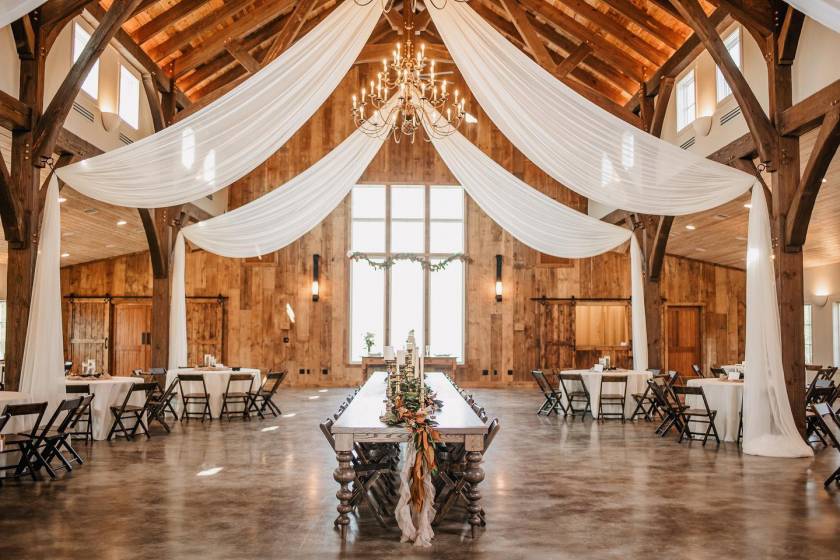 The most important piece of wedding planning is securing a wedding venue that fits your aesthetic. Fredericksburg's beautiful, natural landscapes allow for an exceptional backdrop for any wedding. Choose from lovely outdoor or indoor wedding venues to celebrate your nuptials. 
La Bonne Vie Ranch
Just a short distance from downtown Fredericksburg is La Bonne Vie Ranch, a private 200-acre venue boasting vineyards, a stream, and endless views. La Bonne Vie features a barn-style reception area that can seat up to 300 guests. A cocktail loft and bar and catering areas are also available. The bridal party will have access to the bridal and groom suites. 
La Bonne Vie Ranch also features an outdoor chapel that can seat up to 175 guests.
Hoffman Haus 
This luxury bed and breakfast is one of the most notable wedding venues in Fredericksburg and the Texas Hill Country. When choosing the Hoffman Haus as your wedding venue, you'll have access to the entire property which features both indoor and outdoor spaces for your dream day. 
Sunset Ranch Event Center
For an elegant experience, the Sunset Ranch Event Center provides a modern, farmhouse setting. The natural lighting provides an open and airy atmosphere, with ample seating for up to 200 guests. Other amenities at Sunset Ranch include two rooms for the bridal party to get ready, an outdoor covered patio, and an outdoor lounge with a fire feature. 
Fredericksburg Wedding Vendors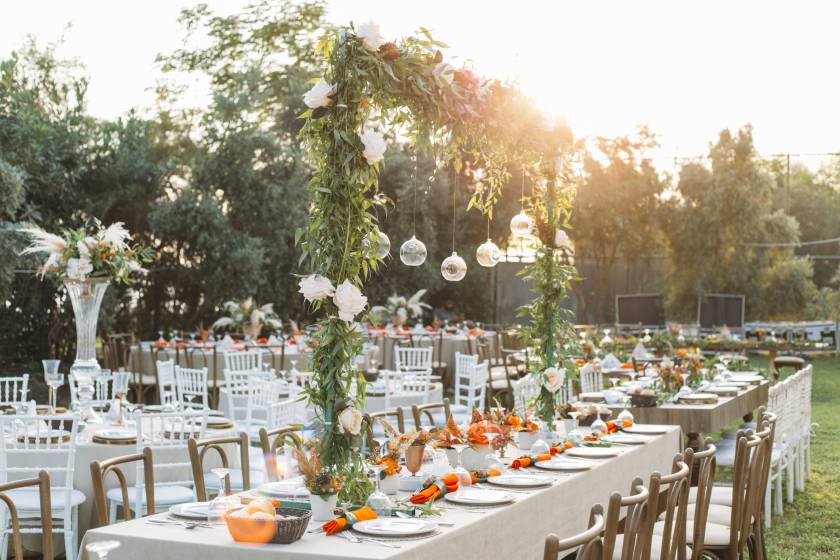 Once you've nailed down your venue, it's time to start choosing all of the other vendors that can help make your wedding day special! Whether you'll need a wedding planner or florist, Fredericksburg offers many talented vendors who aim to make your Hill Country wedding day wonderful. 
Hill Country Bride - Wedding Planner 
Based in Fredericksburg, Hill Country Bride works with the bride and groom to coordinate your wedding day. Emily's passion for Hill Country weddings is backed by years of expertise in the wedding industry. No details will be left unnoticed
The Flower Pail - Wedding Florist
The Flower Pail is a local floral company that specializes in designing custom floral arrangements for weddings. The talented design staff is ready to help you plan the bouquets, arrangements, and on-site decorating for your nuptials.
Delicious Details - Catering
Leave a lasting impression on your guests with a delicious and mouthwatering menu. Delicious Details has served the Fredericksburg area since 1995! Their dishes contain local and estate-grown produce and house-made menu items. 
Allison Jeffers Photography - Wedding Photography
Allison Jeffers helps capture candid moments of your wedding so that you'll be able to look back on this momentous event for years to come! She's been inducted into The Knot Hall of Fame, which is a testament to her work and skills as a photographer.
The Perfect Fredericksburg Vacation Rentals for the Wedding Weekend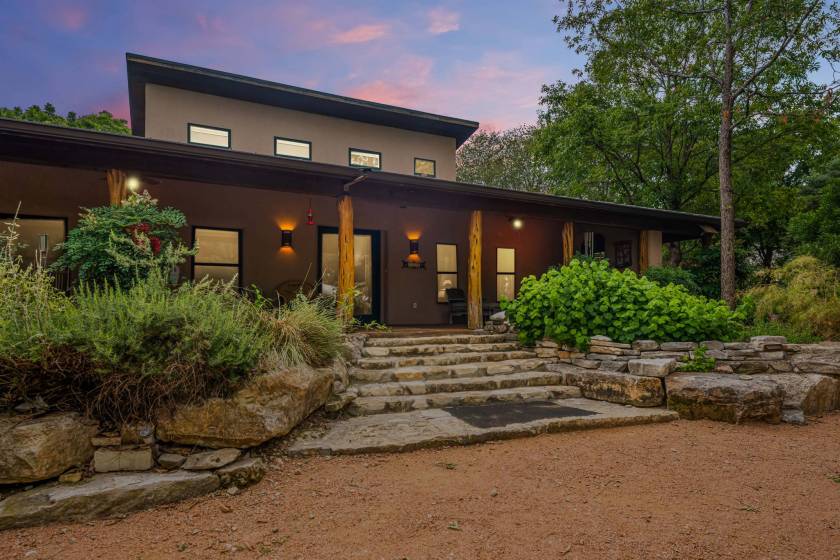 When planning a Fredericksburg wedding, consider booking one of our vacation rentals for the whole family. The following homes can accommodate up to 10 guests, allowing for everyone to spend some quality time during this special weekend. 
Appian Way Cottages
Appian Way Cottages is a selection of cottages that are all near one another. This setup is perfect for multiple families who prefer private accommodations. These cottages sit on 40-acres of Texas Hill Country. The Appian Way Cottages include the Celtic Cottage, the Provenance Cottage, the Avalon Guest Cottage, the Olivia Cottage, and the Tuscan Cottage. Each features a bedroom and bathroom and is just minutes from downtown Fredericksburg.
Stein Haus Ranch
This beautiful restored German Ranch House features 4 bedrooms and 2 baths, sleeping 14 guests. The home sits on 170 acres of Texas Hill Country and features a separate cabin, great for multiple families. 
Willow Casa Grande
Willow Casa Grande was featured in both the New York Times and Parade! This unique home is known for its straw bale construction. Located just minutes from Main Street, you're just steps away from Fredericksburg's best shops, restaurants, and entertainment. This home features 4 bedrooms and 4 bathrooms and can accommodate up to 12 guests.
Guadalupe Bluff - Farmhouse & Log Cabin
The Guadalupe Bluff homes are another great set of properties for larger families or multiple small groups of friends for your wedding weekend. Located in nearby Kerrville, each unit contains 4 bedrooms and 3 baths.