Fredericksburg Historic Attractions & Tours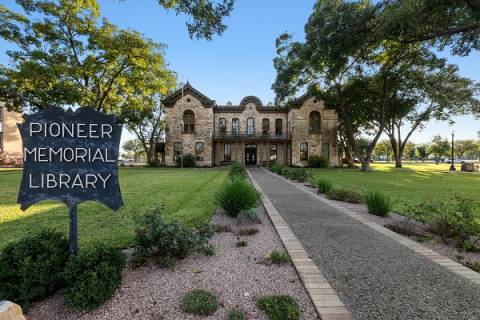 This museum contains superb examples of early German structures and artifacts. Open to the public seven days a week. Prior arrangements required for special tours of historic homes and sites owned by the Gillespie County Historical Society. Fee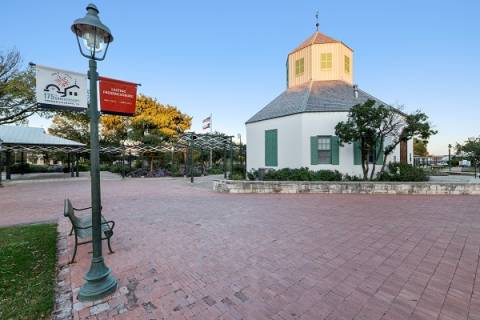 Vereins Kirche Museum
Center of Marktplatz., Main Street
This unique building is a well-known landmark of the city of Fredericksburg in the heart of town. Learn about the original "Society's Church" and its interesting history. Fee.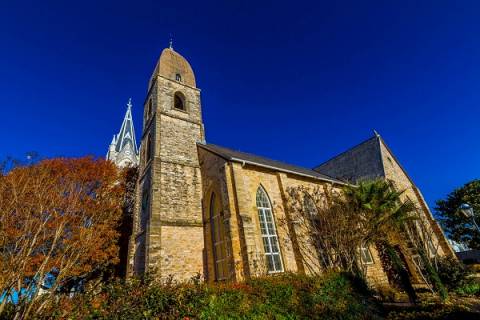 Fredericksburg Historic District
Over 80 points of historic interest and significance in the district. A free self-guided walking map of the district is available at the Fredericksburg Visitor Center.
Admiral Nimitz Museum and Historical Center
340 E. Main Street
(830) 997-4379
Dedicated to everyone who served in the Pacific War. The George Bush Gallery of the Pacific War, the Plaza of the Presidents, and the History Walk of the Pacific War are all part of the park. Fee
Fort Martin Scott Historic Site
1606 E. Main
(830) 997-9895
Visit this pre-Civil War military outpost to learn about the first frontier fort in Texas.
Gish's Old West Museum
502 N. Milam
(830) 997-2794
See a personal collection of many items from the Old West. Call for an appointment.
 Sauer-Beckmann Living History Farm
LBJ State Park
(830) 644-2455
Visit a living history farmstead of the pioneers. See how the farm families of a century ago lived. Learn about seasonal activities such as sausage making, sheep shearing, canning, etc.
Luckenbach Outpost
RR 1376, 8 miles Southeast of Fredericksburg
(830) 997-3224
Established as a trading post in 1849, Luckenbach consists of a dancehall, general store, and bar. This settlement has enjoyed continued notoriety for its free spirit.
Book Your Fredericksburg Escape