Antique Collecting in Fredericksburg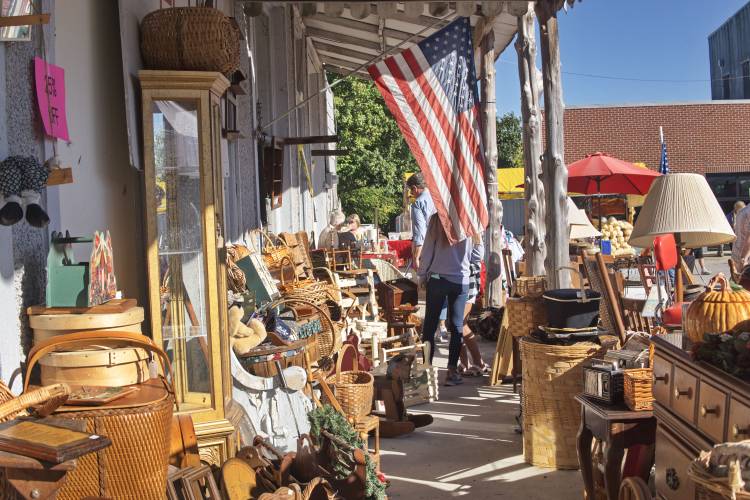 Antique collectors love to visit Fredericksburg because it serves as the Hill Country hub for the robust antiquing community.
Fredericksburg's long, rich history helps explain why so many guests love to visit and browse the beloved items of our past. Home to nearly 20 antique shops, malls, and even a monthly Trade Day, visitors come to Fredericksburg from around the country to browse the stores full of treasures and add to their collections.
Now you might be asking- Why do people even buy antiques?
There are a lot of reasons to buy antique and vintage items. Thrift, value, and an appreciation for quality are all good reasons to get down to the antique mall. But, also treasure hunting is fun for so many people because they get to rediscover parts of our past while learning about history in ways that can be quite surprising. Finding things outside your experience is a great benefit of antiquing. You never know what you will discover about the world with a relic of the past. Many a time an antique collector picked up a piece wishing it could talk.
Nostalgia is another reason people love to browse antique malls. Every thrift store or vintage shop will have items that remind us of when we were young. It's unavoidable in just about any shop you explore. It's also fun to see items that could have been yours (or your parents') that you had forgotten about long ago. The smell of a flea market or antique store alone brings back memories and it's become a comforting smell for people who love old things.
Antiquing is also a great way to do some eco-friendly shopping. Antiques are inherently recycled and reused. By buying an old piece you are extending an already impressive life cycle and highlighting the durability and quality of handcrafted goods. Very few products, especially these days, can stand up to that longevity. If it has lasted this long, it will likely withstand the daily use of modern life. They also add style, contrast, and originality to any room, and with the right curves and construction, most pieces can withstand almost any trend.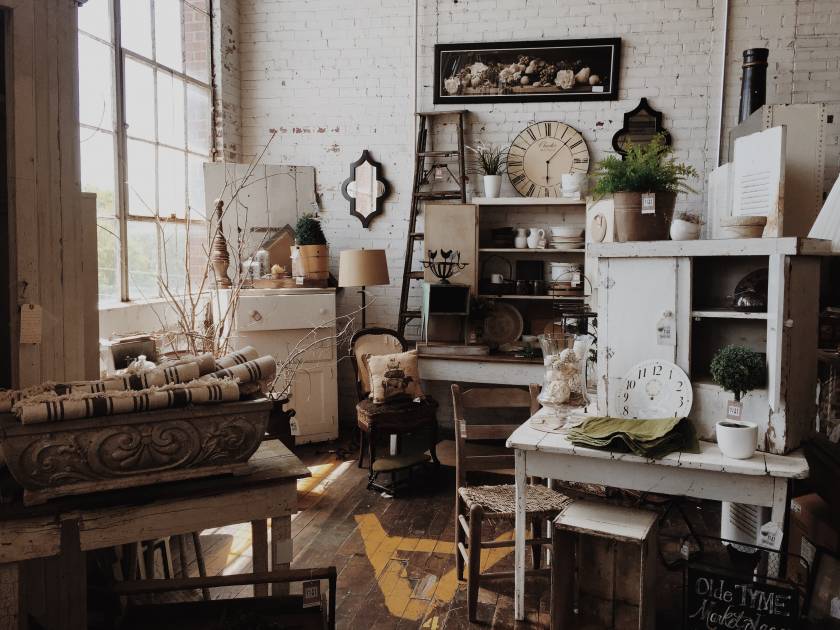 Ready to go treasure hunting?
Fredericksburg has vintage and antique shops spread about the town.
You'll find several antique stores located in the warehouse district. A block south of Mainstreet is shops like Carol Hicks Bolton Antiquities, which is a parent shop to a few great stores nearby. The main shop has beautiful and funky French and European antiques.  Their Room No. 5 specializes in elegant and upscale home goods and their Gus Antiques & Wonders offers French and American antiques, vintage garden goods, handmade tables, beds, and more
The Larry Jackson Fine Art & Antiques offers a constantly updating selection of furniture, precious metals, glass, porcelain, fine art, and décor. They specialize in both European and American antiques along with Texas furnishings and Texas art. 
Along the historic Main Street, you'll find stores that include Vintage Vault, Johnson Newman Antiques, the Antique Mall, Red Baron, and more. Even some Main Street boutiques have antique finds sprinkled throughout their store.
Fredericksburg Trade Days is also a great place to antique shop! Held the weekend of the third Saturday of each month, Fredericksburg Trade Days is a thrifting experience like no other. It brings in over 400 vendors in seven barns as well as acres of antiques, collectibles, farmhouse decor, furniture, and more every month. Traders come from all over to hunt for their dream piece to add to their collection during Fredericksburg Trade Days.
If you're excited to start hunting for antiques in Fredericksburg, book your vacation rental, and immerse yourself in the history while you hunt for items from the past. And maybe bring a truck to haul home your treasures.