Your Memorial Day Weekend Getaway to Fredericksburg, TX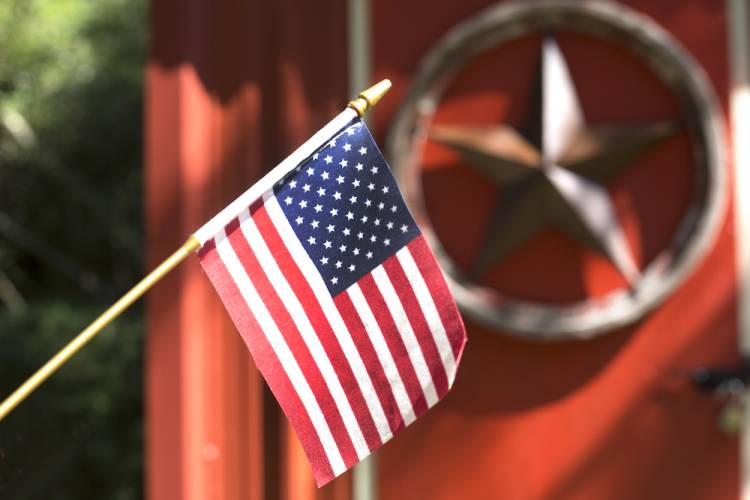 Memorial Day is a time to honor the brave men and women who've served our country and, in the end, made the ultimate sacrifice to preserve our freedoms. In Fredericksburg, Texas, there are myriad events aimed at doing just that. Situated in the heart of Texas Hill Country, just a skip west of Austin, the city, steeped in German influence, has a history and vibrance you can feel, see, taste, and experience at every turn. And, true to the saying, "Everything's bigger in Texas," when speaking of Memorial Day festivities, it should come as no surprise that theirs are some of the best in the region. From crawfish boils to rodeos, Memorial Day weekend offers a host of events guaranteed to keep you entertained. When you're booking your last-minute getaways, be sure to set your GPS for Fredericksburg. Whether you're in the mood for low-country cooking, picturesque vineyards, or bucking broncs, there's something for everyone in this Texas town.
Festival Fun
Back for 2023, the Fredericksburg Jaycees Crawfish Festival will take place Memorial Day Weekend, May 26-28, rain or shine! Featuring live music, Cajun food, and, of course, crawfish, the festival is a great place to spend a day with family and friends as you take in the excitement with a plate full of delicious fare. Well established as part of the fabric of Texas culture, crawfish brings people together from all walks of life, and nowhere is that more apparent than at the Crawfish Festival! As you stroll through the festival grounds, you'll be surrounded by the sounds of live music, from zydeco to rock and everything in between. The food is just as eclectic, with vendors dishing out gumbo, jambalaya, crawfish étouffée, and more. And, of course, there's plenty of wine and beer to wash it all down. Come shop local vendors, watch crawfish races, and celebrate our heroes at this beloved festival. With free admission for kids under 6, it's a family-friendly event everyone can enjoy.
Rodeo Action in Bandera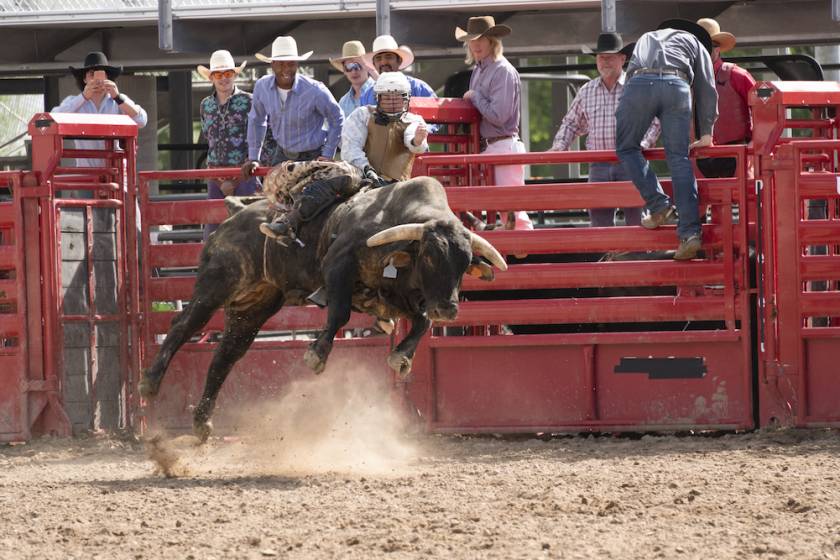 For a glimpse into the wild west, head to the Bandera Pro Rodeo. This annual event, held over Memorial Day Weekend, features everything from bull riding to barrel racing. It's a chance to see some of the best rodeo riders in the world all competing for cash prizes and bragging rights. Taking place at Mansfield Park, a short drive from Fredericksburg, the rodeo offers attendees a plethora of family-fun events. Experience the thrill of the carnival rides, enjoy the petting zoo, or venture to the 11th Street Cowboy Bar and do your best two-step at the Stompeed! As the Cowboy Capital, Bandera has been hosting rodeos for decades, ensuring this year's Memorial Day events will be a delight for everyone. So, whether you're a rodeo fan or just looking for something fun to do over the long weekend, experience a true slice of Texas culture at this exciting Memorial Day event.
Wine Country Celebrations
Fredericksburg is the epicenter of the Hill Country wine experience. With more than 50 wineries to visit in Gillespie County alone, you could plan an entire Memorial Day getaway simply around tasting rooms and vintage tours. From smaller, relatively new establishments like Lewis Wines to larger, more robust operations like Becker Vineyards, you can excite your palate and delight your senses with crisp whites and bold reds as you sip and swirl your way through the delicious casks of Texas' finest wines. For even more fun in the wine country, take an afternoon and visit the Jellystone Park Camp-Resort for a day of patriotic decoration contests, games, crafts, outdoor movies, and more! And, if you're traveling with kids, take advantage of Club Wet on Saturday night! The Texas Hill Country perfectly blends outdoor fun with sophisticated charm in ways that keep visitors delighted and coming back for more year after year.
Honoring the Fallen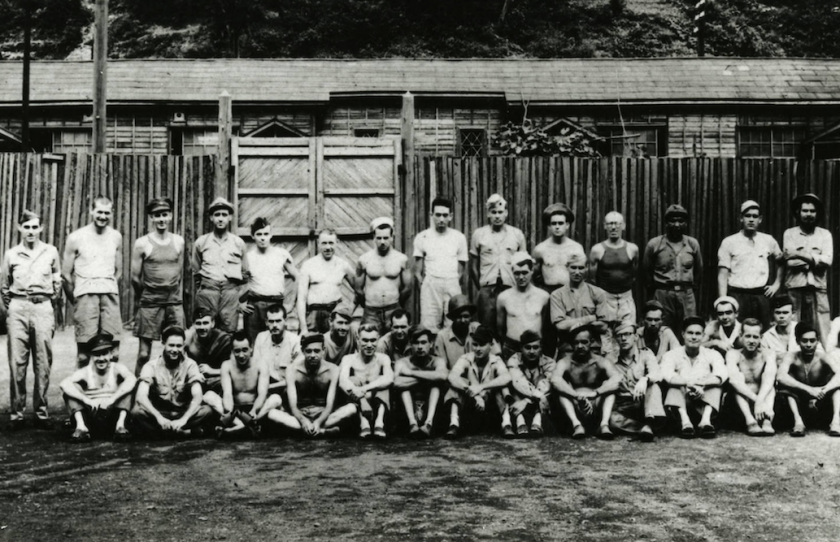 While Memorial Day is a time for celebration, it's also a time for reflection and remembrance. One of the best places to do that in Fredericksburg is at the National Museum of the Pacific War. This museum is dedicated to telling the story of the Pacific War, from the attack on Pearl Harbor to the surrender of Japan. It's a fascinating and educational experience, with exhibits ranging from historic planes and tanks to personal stories of soldiers and civilians who lived through the war. On Memorial Day, the museum hosts a commemoration ceremony to honor the men and women who gave their lives in service to our country. It's a solemn and moving tribute, and a reminder of the sacrifices that have been made to preserve our freedom.
Escape On a Last-Minute Getaway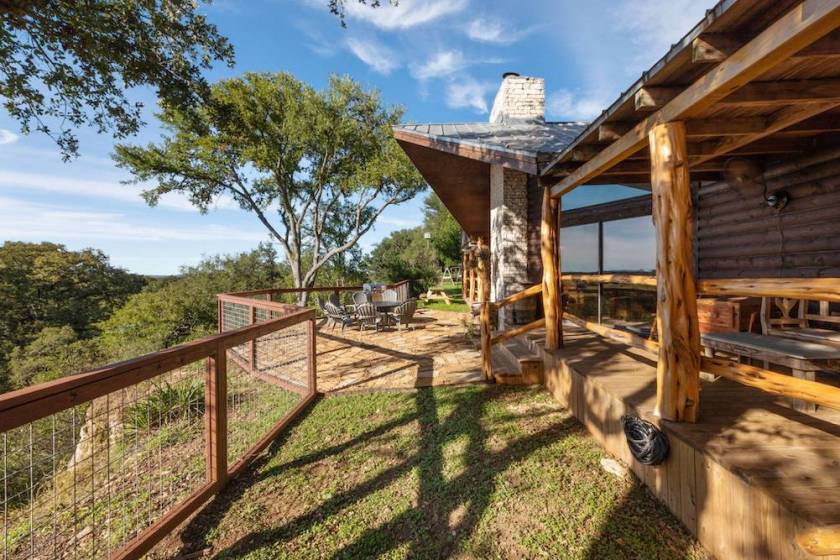 For your Memorial Day travel to Fredericksburg, be sure to reserve your lodging directly with Fredericksburg & Hill Country Escapes. With luxury private homes and charming ranches throughout the area, we have the perfect place for you to hang your hat this Memorial Day weekend. Browse our selection of peaceful vacation rentals and book with confidence, knowing you're avoiding the hidden fees and fine print that come with third-party vendors. We're committed to providing you and your family with a vacation rental that will make you feel like you're truly in a home away from home. Plus, our team lives in and knows the area. We have all the information, from local shops to historic attractions, you'll need to get the most out of your last-minute getaway! So, what are you waiting for? Book your Fredericksburg Memorial Day getaway now, and experience everything this quaint Hill Country town has to offer.  
Check Out These Fredericksburg Properties