Road Tripping To Fredericksburg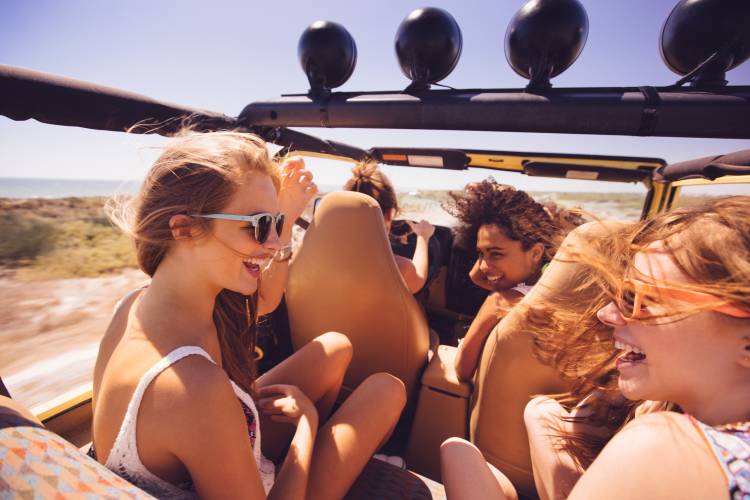 Fredericksburg is the Ultimate Texas Road Trip Destination.
It's easy to get to Fredericksburg on major highways and offers lots of great things to do for a fun weekend away. Home to just 11,000 people, Fredericksburg boasts everything from world-class wineries, wildflower farms, and peach orchards, to traditional German architecture and historical centers. If you're here in the spring, you can see the rolling hills covered in splashes of brightly colored flowers. It's really the best small town in Texas to visit on a road trip!
 Distance From Major Nearby Cities
Fredericksburg is about an hour and a half from Austin and San Antonio through the beautiful Texas Hill Country.
To get to Fredericksburg from Austin you'd take 290 West.
From San Antonio, you'd take I-10 W and then US 87 N.
Houston and Dallas are both around four-hour drives, which for many is a doable distance for a road trip and weekend away.
Heading into Fredericksburg from Houston you could take 290 W through Austin, or take I-10 and Hwy 71 W.
To get to Fredericksburg from Dallas you could take I-35 south through Waco or take 67 S and Hwy 16. Take Highway 281 in from Dallas and you'll get the scenic route through some of the other great small towns in Texas.
While You're Here
A road trip to Fredericksburg wouldn't be complete without visiting one of Texas's natural wonders. Fredericksburg is just a 20-minute drive from the United States' largest pink granite mountain, Enchanted Rock. Seen from miles around the stone is a massive dome that is the center attraction at Enchanted Rock State Natural Area. The area also has 8.4 miles of hiking trails, rock climbing, and some of the darkest night sky views in the state.
Looking for a perfect wine tour? Then you might want to check out our favorite wine tours in Fredericksburg. Enjoy some of the best wine in Texas and then this time, leave the driving to your guide!
Book Your Road Trip Rental