Plan your winter escape to Texas Hill Country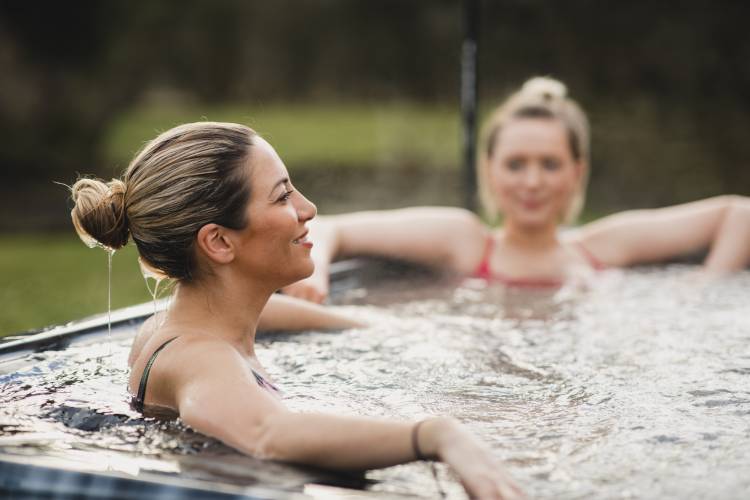 Are you planning your next trip to Texas Hill Country? Whether it's a girl's trip or a romantic getaway, choose a vacation rental from Fredericksburg Escapes with a private hot tub to warm you up after a day of exploring local shops and eating delicious food. Looking to make your stay extra special? Elevate your experience with spa treatments, wine tasting, and then enjoy a long relaxing soak in your rentals private hot tub.
The weather in Fredericksburg during the winter is mild, rarely dropping below freezing, but still cool enough to be the perfect setting for soaking in a hot tub at one of our vacation rentals.
Here are some unique stays with a private hot tub for you to enjoy!
Chula Vista Cabin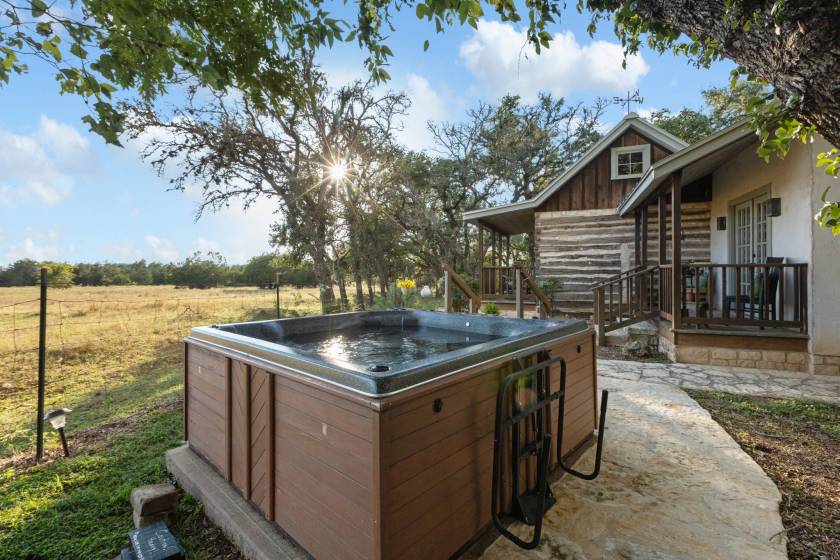 The historic Chula Vista Cabin has 1 bedroom and sleeps 2. It is located just a few miles from downtown Fredericksburg out in the beautiful Hill Country near farms, vineyards, and parks. This charming stay has modern amenities in an antique setting that will transport you to a simpler time. Take a dip in the pool, relax on the front porch rockers, or in the private hot tub while you stargaze and watch for local wildlife. Chula Vista Cabin will be a perfect retreat for a romantic getaway. 
Guadalupe Bluff Farmhouse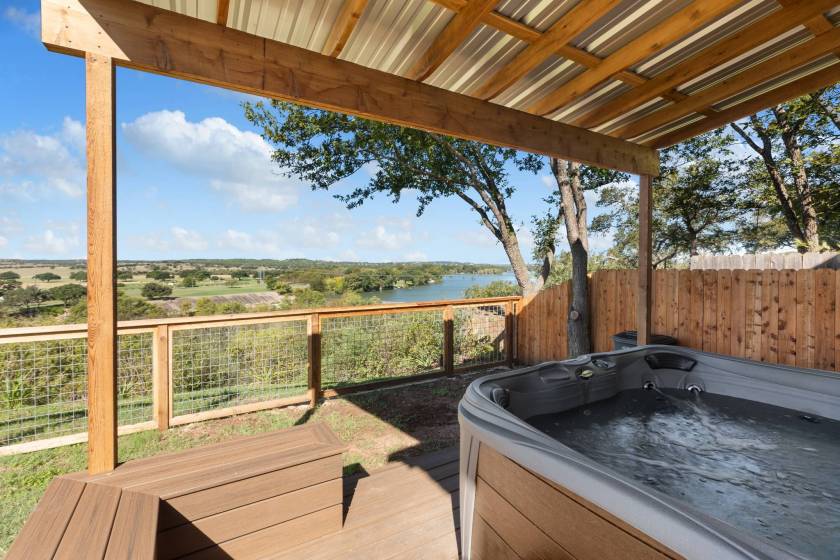 The Guadalupe Bluff Farmhouse is a 4-bedroom vacation rental that sleeps up to 10 people. Located in Kerrville, this home is just a short drive from historic Fredericksburg. You can easily explore the area or stay in and enjoy the fantastic amenities this home has to offer. This recently remodeled farmhouse has a game room, outdoor seating, fireplace, and private hot tub that overlooks the scenic Guadalupe River all make this location special and the perfect getaway for the whole family!
 Milam Street Manor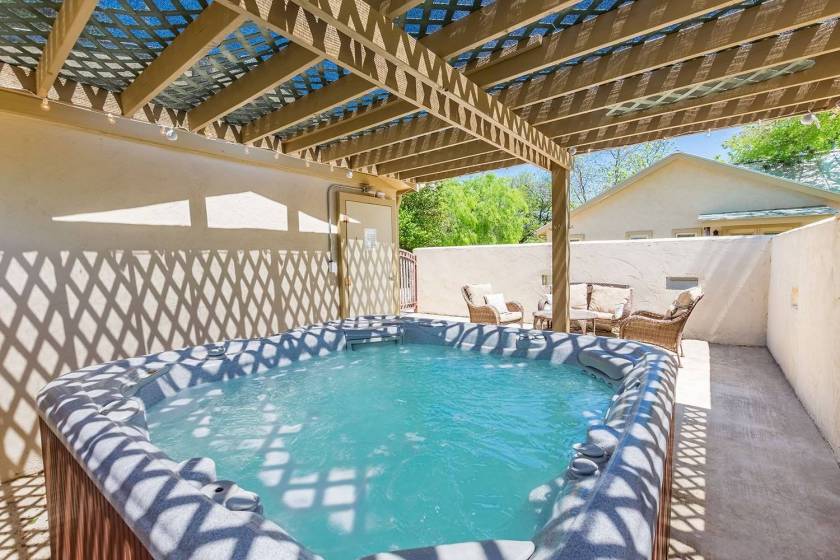 Milam Street Manor is just a mile from historic Main Street so you can explore everything Fredericksburg has to offer! This home has three bedrooms, two baths, and can sleep up to 6 people. Modern amenities will have you feeling spoiled your entire stay. Bask by the grand fireplace, lounge on the back patio while sipping local wines, and enjoy the private hot tub.
If these units don't quite meet your needs, check out our other vacation rentals with a private hot tub and book your stay with Fredericksburg Escapes!